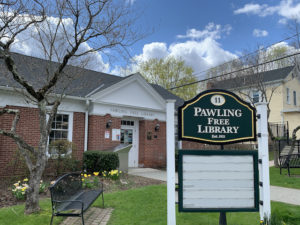 Welcome to Lonna Kelly's Postcard Mail Art Project wherein participants creatively modify postcards to their liking. 
Altered Art: Images of Pawling is part of a year of celebrations to honor our library's one-hundredth anniversary. 
A different  postcard (see below) will be available at the circulation desk of our library during each season.   
Let your imagination run wild 
Use whatever medium you prefer from pencil to paint
Create an original work of art
Celebrate our library and our community
Photographer and Mail Art fan Lonna Kelly has selected and photographed four Pawling scenes  reproduced on postcards. On the front of the postcard appears the message "Modify and Mail." Library patrons can take and modify the cards before mailing the postcard back to the library. Previous projects have resulted in postcards that have been modified with paint, markers, pens, and glued-on objects/images and been created by all age groups.
Artwork will be scanned and posted on the websites for the Pawling Library & lonnakellystudio.com.
We'd like to thank artist Lonna Kelly for her talent and time and for making this program possible. 
Lonna Kelly:  Photography helps me define my life. I've carried a camera for years and find myself an opportunistic photographer, documenting what I see rather than occasional studio work or things set up in advance. I move between photographing people on the street of nearby cities, events (Women's March NYC, Diner En Blanc, NYC Dance Parade) to photographing the scenery of the Harlem and Hudson Valley. Street shooting, with subject unaware, is a strong theme in my work. At times, trying to be unobtrusive I can often feel invisible. Occasionally the subject will acknowledge me and collaborate.
Experiments with a Camera Obscura fascinate me and include an installation during the ArtEast Open Studio Tour 2018 and at The Akin Library 2019.  
Starting in 2016, inspired by the mail art of Ray Johnson, I began a yearly practice of designing a postcard and inviting the public to modify the cards and mail them back to me. The many postcards I've received back from my co-creators (many are strangers) have resulted in a remarkable assortment of responses. 
Growing out of my postcard project, SYNERGY has become a digital & international mail art project that asks What's Life Like These Days, Living in the Time of COVID? Let's Talk, Create, Do It Together.
May–July 2021 (summer)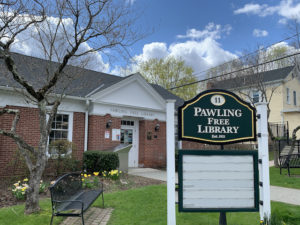 August–November 2021 (fall)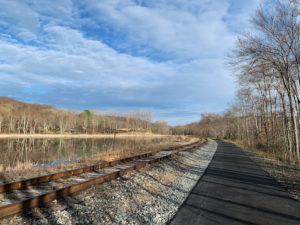 December–February 2022 (winter)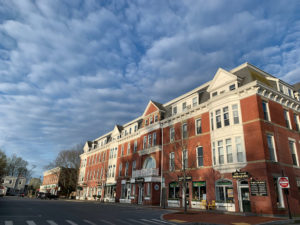 March–May 2022 (spring)