The Pawling Library offers a variety of adult and family programs including entertaining and educational seminars and workshops.
Check our Calendar for a complete listing of our Adult and Family Programs.
Ongoing Adult Programs
Monday Matinee
Spend an entertaining afternoon with us enjoying a newly released film. We'll have popcorn but please feel free to bring your own snack and beverage. This afternoon movie presentation is for an adult audience. Please observe the film's ratings. And let us know what movies you'd like to see. See you at the movies!
Mondays at 2:00 pm.
Registration is required for this event.


Hatha Yoga in the Afternoon with Maria Polhemus



This program is for adults with prior yoga experience.
Hatha Yoga is one of the most popular relaxing forms of exercise. Come spend an hour with us and enjoy a new found path to tranquility. Please wear comfortable clothing and bring a yoga mat or blanket. Each session ends with a guided meditation.
Tuesdays 1:00-2:00 pm.
Registration is required for this event.
Program fee: $4.00.
From Memory to Family Memoir with Robin Lester
Each of us has a wealth of memories. Please join us and learn how to write your family and personal history. Our presenter Robin Lester will help you get started. You can do it! Surprise your children and grandchildren who've wanted you to do this. The biggest surprise for you will be in recalling your wonderful life!
About our presenter:
Robin Lester is a historian, writer and retired teacher. He has led the Hull House Oral History project in Chicago and the gathering of memories among former members of the Henry Street Settlement House in New York. He is in the process of preserving his family history in a narrative.
Meets the first Wednesday of each month, 6:30-8:00 pm.
Registration is required for this event.
Evening Book Club
Share your passion for reading.
Enjoy friendly discussions about your
favorite books.
This evening is for you.
Book selections are made by our members.
Meets the second Wednesday of the month, 6:30-7:30 pm.
Registration is required for this event. 

Evening Hatha Yoga with Maria Polhemus
Hatha Yoga is one of the most popular relaxing forms of exercise.
Come spend an hour with us and enjoy a new found path of tranquility. Please wear comfortable clothing and bring a yoga mat or blanket. Each session ends with a guided meditation.
Thursdays 6:30-7:30 pm.
Registration is required for this event.
Please note: There is a program fee of $4.00.
Job Ready Sessions of Dutchess OneStop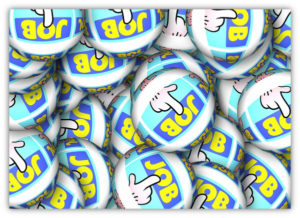 Meet one on one with a Dutchess One Stop Representative.
Please bring a hard copy of your resume.
An employer looks at your resume for just 6-10 seconds before deciding if you are a good fit for the job.
This is a great service for you if you….
*Need to create a resume
*Want feedback on your newly written or revised resume
*Job search assistance
*Interviewing skills
*Community Partner referrals
*Are starting a job search
*Are not getting results from your resume
Sessions are held the second Wednesday of each month from 2:00 – 4:00 pm.
Registration is required for this event.
Tuesday Afternoon Book Club
Indulge yourself. Share your thoughts about your favorite novels with friends.
Book selections are agreed upon by our members… we want you to be happy after all.
Please join us.
Meets the fourth Tuesday of the month, 4:00-5:00 pm.
Registration is required for this event.
Yin Yoga and Meditation with Maria Polhemus
Feel the peace by being present in the moment.
Quiet and calm your mind and body.
Experience your genuine self.
Please join us for a relaxing session of Yin Yoga followed
by Meditation.
Wear comfortable clothing and bring a yoga mat or blanket.
Program fee: $4.00.
Special Monthly Programs
Dutchess Community College presents
CLASES DE INGLÉS
Adult English Classes:
Beginner & Intermediate
Instructors: Danielle Rudi &  Karina Cerna
When / Cuando: Tuesdays / Martes: 9:00 am-12:00 pm.
and Fridays / Viernes: 11:00 am-2:00 pm.
COST IS ONLY $25 FOR 90 HOURS OF CLASSES
COSTO ES SOLO $25 POR 90 HORAS DE CLASES
Adult English Classes for Beginners / Level 1
with Danielle Rudi
CLASS BEGINS ON SEPTEMBER 8
Classes run from Friday, September 8 to Friday, December 22
Adult English Classes / Level 2 Intermediate
with Karina Cerna
CLASS BEGINS ON OCTOBER 20
Classes run from Tuesday, October 24 to Friday, February 2, 2018
REGISTER IN PERSON OR CALL
THE PAWLING LIBRARY at 845-855-3444.
FOR MORE INFORMATION CONTACT THE OFFICE OF COMMUNITY SERVICES
at DUTCHESS COMMUNITY COLLEGE
(845) 790-3590
LLAME PARA MAS INFORMACIÓN (845) 790-3590
https://www.sunydutchess.edu
The Brain is Designed to Calm Itself
Presented by Dr. Nancy Iankowitz
The brain is calm when the needs of the mind and body are met; that is, when the mind is at ease and the body is comfortable, the brain sends out signals that we are relaxed. Some refer to this as mind/body/spirit balance. The questions become: "What impacts mind/body/spirit balance?" "How can I tell when I'm out of balance?" and "How can I get back on track?" This presentation will focus on answering these, highlighting the impact of lifestyle choices on the brain's natural ability to calm itself, and how we can use them to our advantage.
Dr. Nancy Iankowitz will discuss how meditation, food, sleep & exercise can be used to get back on track. Participants will learn (1) how to pick up on signals sent by the brain and (2) simple, easy-to-use natural (non-pharmaceutical) interventions to help address signals that indicate imbalance. Interpreting messages sent by the brain is key to healing and maintaining mind/body/spirit balance.
Wednesday, August 30, 7:00-8:00 pm.
Registration is required for this event.
How to Use a Computer
with Jay Gray
Free computer classes!
Choose to attend on either Wednesdays or Sundays.
Sign up for classes: Every Sunday, beginning Sept 10th through Nov 12 or
every Wednesday, Sept. 13 through Nov 15.
Time: 2:30-3:30 pm.
Computers are everywhere in the modern world, from our homes to our pockets, and understanding how to use them has never been more important. This course will cover the basics of using a computer, from word processing to email to web browsing, and will be custom tailored to answer any specific questions students might have about hardware, software, and the internet.
This program is being provided by the 2017 MHLS Outreach Mini Grant Program grant.
Please join us!
Healthy Living for Your Brain and Body: Tips from the Latest Research
This workshop covers four areas of lifestyle habits that are associated with healthy aging: cognitive activity, exercise, diet & nutrition, and social engagement. We will discuss what we know, drawing on current research, as well as what we can do now to improve or maintain our overall health.
This program is being provided by the Alzheimer's Association.
Wednesday, September  27, 7:00-8:00 pm.
Registration is required for this event.
Qigong
Qigong (pronounced chee-gung) is a Chinese system of physical postures, breathing techniques and focused intention. It is an ancient form of energy enhancement and is the basis of Tai Chi. It is perhaps the most under-estimated form of self-development and yet one of the most profound and deeply healing on all levels.
Please join us for this gentle practice. Enhance your life.
Program fee: $5.00.
Our presenter Nadiya Nottingham is a certified Qigong teacher by Dr. Liu Dong who's grandfather was physician to the Last Emperor of China. Nadiya has a 40 year meditation practice. As a native of Ireland, she instinctively connects to the wisdom of the natural elements, which is the foundation of Qigong. Nadiya is a senior teacher at the Integral Yoga Institute in New York City, where she has taught for over 18 years. She now happily resides in Amenia. www.nadiyanottingham.net.
Two Sessions: Tuesday, October 3 and 10, 7:00-8:00 pm.
Registration is required for this event.
Estate Planning: How to Protect Your Parents and Yourself
When you attend this seminar we will discuss a number of important topics and give you the answers to the issues below and much more!
• How to protect your assets from a nursing home? Medicaid?
• The Five-Year Look Back: What is it and why is it so important?
• Probate … Does my Will avoid it? Learn how to prevent it.
• How to preserve your Assets.
• Living Wills, Health Care Proxies and Powers of Attorney: … do I need these, what are they, how do they work?
• Have the recent New York law changes made your Power of Attorney, Will or Trust obsolete?
• Estate Tax: Is the State or Federal government your largest beneficiary?
• How a Power of Attorney can prevent a lawsuit.
• Social Security: What are my options?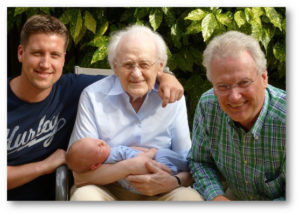 Without proper planning, your Estate or your parent's Estate may be settled in ways you never intended. Take this opportunity to educate yourself on your options. Join us to get real answers on how to assure your Estate is properly protected.
Tuesday, October 17, 7:00-8:30 pm.
Registration is required for this event.


Vietnam War Vignettes
Presented by Professor Paul Upham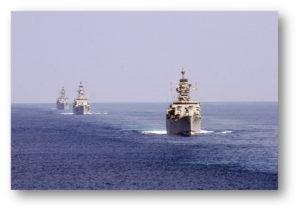 A memoir of the early days of the War by a Navy Intel Officer
serving in-country and off the coast.
Wednesday, October 18, 7:00-8:00 pm.
Registration is required for this event.
How To Make A Self-Published Book Not Look Self-Published


with Marian Grudko
Some books just scream "Self-published."
How can you avoid this, when creating your own precious book?
Marian Grudko, storyteller, composer and book editor, has distilled the key elements that go into making not only a professional-grade manuscript, but a finished product that looks traditionally published.
By following her expert guidance, you can make your book look like it came off the presses of one of the Big Five (publishers, that is!)
As a bonus, storyteller Marian Grudko will read excerpts from one of the books she edited and published, The Fairy Tale Book of Bifford C. Wellington, by T.A. Young.
Tuesday, October 24, 7:00-8:00 pm.
Registration is required for this event.
The Millennials Guide to Getting it together in a Confusing World
with Jackie Muller

Discover how to find your voice, break free from other people's opinions and become the happy, confident and purposeful adult you dream of becoming.
Create a life based on your own design!
Each participant is eligible for a complimentary discovery session after the class.
All are welcome to attend this program.
Please join us.
Wednesday, November 8, 7:00-8:00 pm.
Registration is required for this event.


Medicare Orientation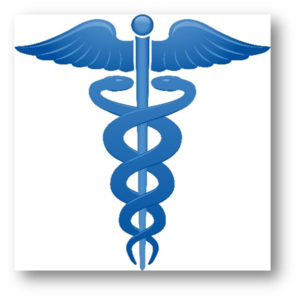 A free educational seminar with Maggie Kwet
Aging Information Services Specialist
Dutchess County Office for the Aging
At this presentation you'll learn:
* When to apply for Medicare so that benefits are in place
when you need them.
* What to expect from your Medicare benefits.
* What you are required to do and so much more.
Tuesday, November 14, 6:30-8:00 pm.
Registration required for this event.
Family Healing: In time for the Holidays
The "Holiday Season" is filled with mixed vibrations – both positive and negative. Wouldn't it be wonderful to be able to look forward to each gathering with comfort, confidence and the ability to bring wonderful, healing vibrations to the celebration? If you are interested in learning how to neutralize anxiety, dissolve guilt, and bring peace and comfort to every guest, you'll want to attend this presentation.
About our presenter: Dr. Nancy Iankowitz is a board certified family nurse practitioner, director of Holistic and Integrative Healing LLC, and host of 'Marcy's World' on WPWL 103.7 Pawling Public Radio – a community service offered to help parents communicate effectively with their children, and an ongoing effort to build community wellness by building a wellness community. She is the author of several books, contributes to the 'Health and Wellness' section of The Pawling Record, edits peer reviewed nursing journals and texts, offers "Healing Through Journaling" workshops, and enjoys teaching nursing students at both the college and university level.
Tuesday, November 28, 7:00-8:00 pm.
Registration is required for this event.
Matters of the Heart
Heart disease is the number one leading cause of death amongst men and women in the US. In fact the first sign of heart disease in 50% of all cardiac deaths is death itself. However, there is a variety of alternative methods of early detection and natural treatments that most doctors don't know about. In this lecture Dr. Ken Hoffman will present many cutting edge approaches to detection of early risk, natural treatments that can reverse these risks including diet and lifestyle advice. This lecture is a must if you want to learn how to avoid becoming a statistic.
About our presenter: Dr. Kenneth Hoffman, DAOM, L.Ac.
Ken Hoffman is a Doctor of Acupuncture and a specialist in Natural Medical Care. In 1991, he began private training under the tutelage of a Taoist medical and qi gong master where he began learning the art of Chinese healing. This culminated in a sabbatical to Taiwan where he lived and studied Chinese healing arts in Chi Nan Temple.
He then completed a 4 year Chinese medical school program with an internship at St. John's Riverside Hospital in Yonkers, NY. His post-graduate specialties included study with some the best doctors in functional medicine where he focused on the integration of western bio-medicine including blood chemistry analysis, endocrinology and the use of Medical Infrared Thermography. He has performed more than 18,000 acupuncture treatments on over 7,000 patients since starting his practice which has now grown into the busiest clinic of its kind in the state of Connecticut.
The system of Medicine he has founded, Integrative Natural Medicine, is a unique blend of his years of experience and combines the best of eastern medicine and modern functional medical sciences.
He is the host of the local radio show, "The Natural Medicine Connection" on 800 AM WLAD. It is the only show of its kind in Fairfield County focused on an integrative holistic approach to health. He is also co-author of the book "Essential Remedies for Women's Health" a compendium of healthy advice and information specifically for women's issue.
Tuesday, December 5, 7:00-8:00 pm.
Registration required for this event.